WaterAid is an international charity that transforms lives by improving access to safe water, hygiene and sanitation.
They work with local partners to deliver services, influence decision-makers to make change happen, and generate incredible support across the world.
Hugh says: "WaterAid works closely with communities to change their lives forever by using simple, sustainable and effective technology which I find inspirational. WaterAid's vision is of a world where everyone, everywhere has clean water and sanitation by 2030, this is an ambitious aim, but one that is achievable in our lifetime. I am pleased to become their Ambassador and support their work to reach even more people around the world with clean water and sanitation".
Hugh has been an ambassador since January 2015.
Please see the WaterAid website for further details.
You can donate to Hugh's charities at no extra cost to you.
Any merchandise bought from amazon.co.uk or amazon.com via links on this site will generate a commission which in turn will be donated to National Youth Arts Trust this year.
Start supporting Hugh's charities now by clicking on one of the Where To Buy links in Past Projects and complete a purchase (of anything). You will automatically be making a donation without any extra cost to you.
View past projects
Find out more
Recent news about WaterAid
Actor Hugh Bonneville supports charity's Untapped campaign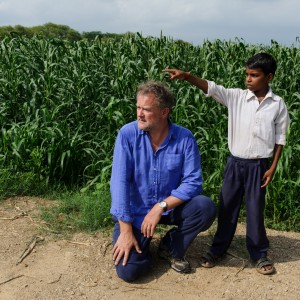 An article Hugh wrote about WaterAid in India
Find out more about the companies transforming lives through their support for WaterAid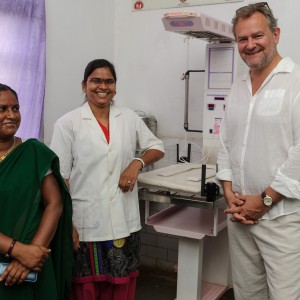 Downton Abbey star's exclusive diary from India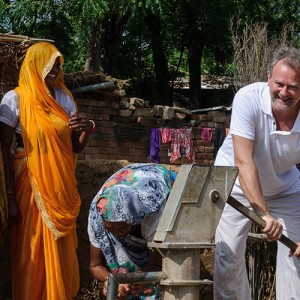 Downton Abbey star and WaterAid ambassador Hugh visited our work in India to see how clean, safe water transforms communities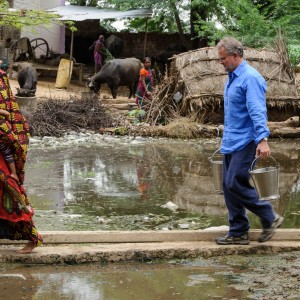 An article Hugh wrote for WaterAid about his trip to India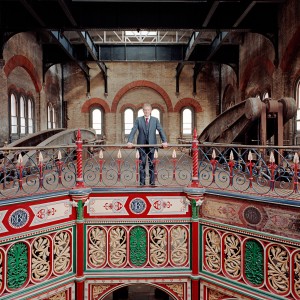 Exhibition at London Bridge City Pier from 6th June to 31st July
A film competition from WaterAid