Interview by Tim Ryan for Rotten Tomatoes
Orthodox and fond of ceremony but flexible and fundamentally decent, Robert Crawley, Earl of Grantham isn't just the patriarch of Downton Abbey — he's also arguably the most representative embodiment of the tug of war between tradition and modernity that undergirds the show. And the role has elevated Hugh Bonneville from BBC supporting player to movie star. In Paddington, Bonneville stars as Henry Brown, who's less enthusiastic about having a bear as a tenant than his family is.
In an interview with RT, Bonneville shared his favorite films and discussed the Brits' obsession with Paddington, the books' political subtext, and why he's both delighted and mystified by Downton Abbey's international appeal.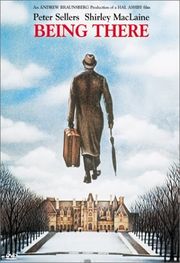 Being There  (Hal Ashby, 1979; 96% Tomatometer)
I think it's because it is about a truly simple character in a truly extraordinary situation, and the way that simplicity can be misconstrued as genius and vice versa. I just think it's a beautiful, beautiful performance [from Peter Sellers]. I think it's his finest performance. But apart from that… well, I adore Shirley MacLaine in it. I think it's beautifully cast, [and] I think it's richly evocative as a gentle satire on the way that political gurus can function. I just think it's enchanting, and I think it's an often neglected film. And I can't find it on DVD or download and I'm really fed up with that.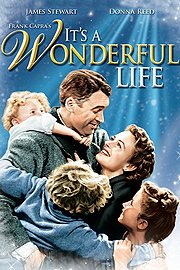 It's a Wonderful Life  (Frank Capra, 1946; 94% Tomatometer)
I change my selection every six months depending on my mood, and I'm in a Christmas mood. I just think it's a really great piece of cinema and a great piece of storytelling and a sublime performance at the heart of it, and reminds us all about our shared humanity.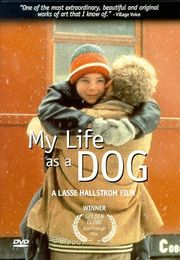 My Life as a Dog  (Lasse Hallstrom, 1985; 100% Tomatometer)
Another film that always floats around in my top five would be a film by Lasse Hallstrom called My Life as a Dog, which is not such a well known film but it was probably the one that brought him most to prominence. It's a coming-of-age story, really, of a young boy with a very sick mum, you know, trying to find their way in the world, a young child finding their own way in the world, and seeing the exploration of space as a metaphor for their own dreams and adventures. I just think it's a very poignant and evocative film that's stayed with me for many years.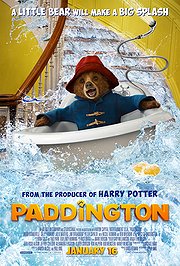 Paddington  (Paul King, 2015; 98% Tomatometer)
I think I'm going to really nail my colors to the mast and say a movie called Paddington, which is yet to come out. I saw it for the first time the other day, and even though I am in it, I do think it is a glorious film. I'm incredibly proud to be part of it, and I think it's a film that families will watch, I hope, for generations to come and enjoy it in the same way that I [do].
Pulp Fiction  (Quentin Tarantino, 1994; 94% Tomatometer)
Being There is about someone who's in the middle of all these things happening beyond his control. It's a Wonderful Life is about the general decency of human beings. My Life as a Dog is about a relationship between kids and an animal. It seems that your favorites share some of the same themes as Paddington.
Well, maybe that's why David Heyman and Paul King cast me in Paddington, I don't know [laughs]. You'll be surprised by my fifth one, then. OK, try and find the link with this: Pulp Fiction. I think that's the exception that proves the rule. I think it was great, it was such a breath of fresh air. That same year, I remember, I was completely enamored by two films: The Lion King and Pulp Fiction, so you couldn't get more extreme than those two. They both have death in them, I suppose. But Pulp Fiction was such a great breath of fresh air when it came out, and I think it still remains such a cool and fantastic piece of the cinema. Obviously it was the second film after Reservoir Dogs that brought Tarantino into the fold, but I think it's a gloriously slick and entertaining piece of movie-making, structurally and cinematically, with these great, legendary performances that were instantly loved, and instantly classic and endlessly imitated. The number of people I've seen doing Christopher Walken impressions — or Bruce Willis impressions from that movie — or indeed Samuel L Jackson… It's sort of a great cinematic feat and [it's filled with] dark, dark humor.
---
I remember enjoying Paddington as a little kid, but as an American, it's been interesting reading the reviews coming out of the UK. A lot of the critics sound a lot more possessive over the character, and the tone of the reviews is, "Oh, don't worry, they did it right, they did a good job with it," you know? It seems that for a children's film, the stakes for getting it right were pretty high.
Well, I think you shouldn't underestimate the power of this character in the UK psyche, the consciousness of the British people, because Paddington, as a character, is as much part of British life as Buckingham Palace, really. It's become that central a part of our collective imagination. There's even a statue to him on Paddington railway station. So yeah, there was a great sense of responsibility from the filmmakers to get it right, and a great sense of skepticism from a great many commentators that this would be a travesty of Michael Bond's original creation. But to have the author himself say, after the first screening, "I came, I saw, I was conquered," is a good testament. It of course has taken on a different form, moving from one form of storytelling to another, from the genre of a short story to the big screen with its 90-minute arc and its big 70-foot canvas. There are different needs for a movie, and I think this is what people felt wasn't going to sustain the character. I think, as you've alluded to, the reaction has been extremely positive and there's an awful lot of love for this incarnation of the beloved bear from Peru.
Here at Rotten Tomatoes, we recently did a big list of the best-reviewed fantasy films of all time, and I was going back and reading some of the contemporaneous reviews of Disney's 1950 version of Alice in Wonderland. There were howls of dissent from British critics at the time that it was an Americanization of a very British story. How do you take something that's quintessentially "British" and make it accessible to a global audience?
That's the challenge, and that here is the danger that they will fail. But when you have someone like David Heyman, who of course was behind bringing Harry Potter from the page to the screen with such care and attention to detail and with the approval and endorsement of the author, then I think, while there is always a risk, you sort of felt you were in relatively safe hands. If anyone was going to get it right, it would be him, along with the imagination of Paul King as director/writer, who again, was very protective of the beloved bear. You sort of feel you're on a hiding to nothing, but golly, they stuck with it and they absolutely stayed true to the spirit of the story. I think one of the key things is they haven't diluted it for the international market. They absolutely wanted to bring to life Michael Bond's bear onto the big screen. First and foremost, that was the intention. That was the biggest risk and the biggest payoff, I suppose. The biggest gamble.
When you're a little kid reading this stuff you're like , "Ooh it's a funny bear," but there's an undercurrent about acceptance for outsiders that runs through the Paddington stories. At a time in the United States and in England when there are ongoing debates about immigration and nationalism, do you see this film having any impact of that on younger viewers?
I think any film that asks its audience a degree of tolerance and acceptance of those less fortunate than themselves isn't a bad thing from whatever culture you're in or from whatever part of any political spectrum. I think we should bear in mind that Michael Bond created this story when the image of young people on the platforms of railway stations across Britain with gas masks around their necks was a very strong, recent memory. When also the Windrush immigrants [from the West Indies] were first settling in West London, bringing a new sense of multicultural inhabitance in that part of the UK. When also you've got the character of Mr. Gruber who talks about having to travel across Europe because there was trouble in his own country and he had to flee — It doesn't take a lot for the grownups to know what he's talking about. So you've got [instances] throughout the film, as you say, of displaced people, displaced strangers in a strange land looking for a home, and I think if there is any message it is about accepting those who reach out a hand for help.
Shifting gears just slightly, I want to tell you that I am a red-blooded all-American male who likes American football, loud music, and violent video games. And I love Downton Abbey. [Bonneville laughes] I've heard cast members talk about how you're still a bit gobsmacked about how it's taken on a life of its own beyond the UK. Do you have any sense of why it's had such broad appeal, especially in America?
I think I'm the least qualified person to be able to answer that, because I've always likened it to being a bit like in the middle of the eye of a hurricane. You're not aware that there's carnage that's going on around you, only a few feet or miles away, because you're just getting on with it being in the middle of it. It took me a while to realize quite the impact it was having. I suppose that image isn't quite the right one to draw of it, the cause of death and destruction, but the effect that it's having, nevertheless, has been something of a whirlwind and it's taken me a while to realize that, I suppose. You know, by now, traveling in many countries around the world, seeing the reaction is pretty much the same in each country. These people come over and say hi, and it's usually because of the Downton Abbey rather than some obscure thing I did in 1978. And it's an endlessly mystifying — that's not to be derogatory of the show — I adore the show and always have done — but it's a mystery to us why it has touched a chord so strongly around the world, and a delightful one, and long may it remain a delightful mystery, because I think if you over think it, then the magic disappears. It's a happy accident.
It's a combination, as you say, of these rich characters that people want to spend time with, and a writer [Downton Abbey creator Julian Fellowes] that is fueled with great stories who keeps the pace up. He referred in the past to Coronation Street, which is a British soap, and The West Wing being two great shows he adores. So I think if you put those factors together, plus a series of departments that are working to the top of their game, and the great location, then it's one of those happy accidents that happens once in a career, really. Once a generation, you get a show that people latch onto and care about to this extent. There are others, I think we are genuinely going to — have been in the last 10-15 years — been going through a sort of golden age of long-form drama on TV and it's very exciting. The business model is being proved to work. That If you build it, they will come. If you invest in good drama and take risks in drama and write these big shows, then people will come and watch them, be it Game of Thrones, or Breaking Bad, or Downton Abbey, and it's a wonderful world in which those three shows can be mentioned in the same sentence.
I think it might partially lie in the fact that these characters seem to be people living in the 1920s, who are actually reacting to the period mores and the changes around them, as opposed to winking to a contemporary audience.
There may be something in that. I mean, we've never claimed to be some sort of historical document or, indeed, trying to tell some sort of history lesson any more than The Tudors was trying to or inspired by these engaging relationship dramas that happen to be set in a particular period with the odd reference to something that's going on in the real world outside. The fact is that it has seemed to have turned a lot of people onto the fashions of that era, to re-explore the fashions of the Edwardian era and onwards, or indeed just consider for the history of that time. And it's probably spawned in the same way that films like Gladiator spawned whole other sword-and-sandals programs for 10 years. I think we've already generated some interest in that era, from the turn of the century and onward both in Britain and America. So I don't know; ultimately it's a piece of telly. People can write essays about it or do their PhD on the relationship between Mary and a fan, or indeed a corset. But I think for the most part it's just entertaining Sunday night telly.
Given the popularity of the show, and the many places you've traveled to promote it, do you sometimes feel like Paddington — a stranger in a strange land?
Yeah, of course, of course. I mean, it is a strange world when you're off doing publicity on either show that you're swept into a world of interviews and strange hotels, strange environment. Yeah, I think all of us has felt like a stranger is a strange land at some point in our lives, and certainly doing press tours accentuates that.
Anything else you'd like to say about Paddington?
Only that it's adorable and I hope it's going to be around for a long time to come.
Paddington opens in wide release on Jan. 16, 2015.