GOLD Press Pack Interview
Hugh plays the officious and mysterious insurance investigator known only as The One Eyed Man, on the trail of the truth.
What drew you to Sandylands?
It was terribly simple. I love doing comedy, and I'm very fond of David Walliams. I played the eponymous smellyman in the TV film version of his wonderful book Mr Stink. So when his producing partner asked me, "Do you want to come and spend a couple of days playing a one-eyed man in Somewhere on Sea?" I said yes immediately. When she added, "Your character is dressed entirely in brown and there is no explanation of why he has one eye," I said, "When do we start?" Eventually I read the script, and it's as daft and fun as I thought it would be.
What else appealed to you about this job?
The idea of hanging out with fun playmates for a few days in beautiful sun-kissed Weston-super-Mare. To have Sophie Thompson and David Walliams firing end-of-the-pier dialogue at you with a completely straight face was irresistible – although it wasn't at the end of an actual pier. Apart from a couple of rainy moments, which the cleverness of technology can fix, we were blessed with good weather. The beach at Weston-super-Mare has never looked so good.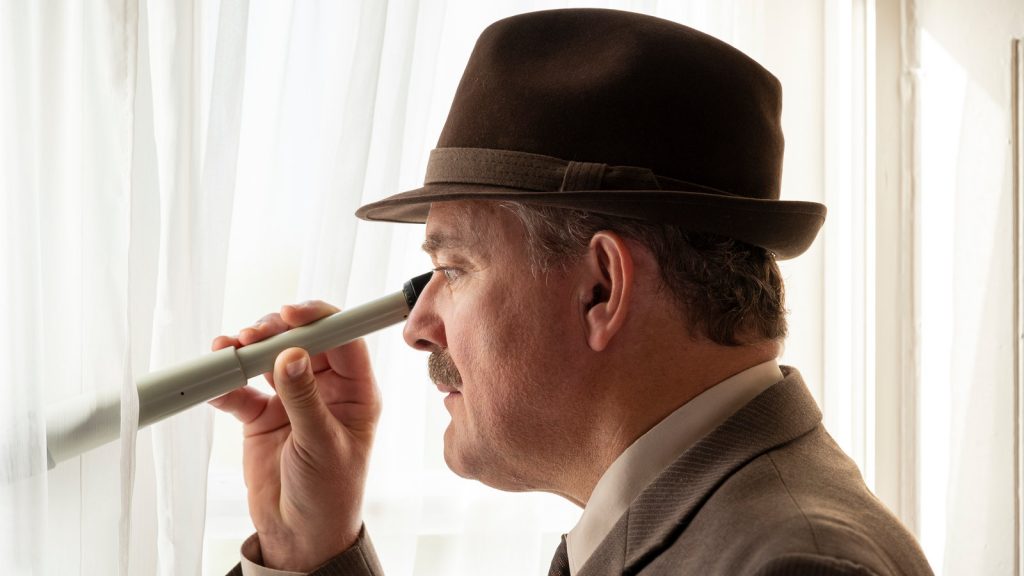 What happens to your character?
After the tragic disappearance of Les Vegas, obviously any insurance claim has to be verified. The One Eyed Man is the Investigator.
How would you describe your character?
He's a strange man from another place who comes into town with his telescope to find out what's going on. He has been trained to leave no 'i' undotted and no 't' uncrossed. Nothing escapes his notice and he prides himself on being a human lie detector. I particularly enjoyed the air of administrative threat that he brings to his job.
Did you base this character on anyone?
The actor Michael Bates was one of my inspirations when I was a kid. My Mum and Dad knew him. The only actor I think they'd ever met. He lodged with us when he was doing a play at our local theatre in South East London, and I thought he was brilliant and different and interesting. I'd seen a photo of him playing Inspector Truscott in Joe Orton's play Loot in the West End and so I zeroed in on that.
What look did he adopt for the role?
He had a drab Mac and a toothbrush moustache. Dryly amusing but faintly sinister.
What was it like working with David Walliams?
I've worked David before on Mr Stink and then he invited me on to Walliams and Friend as a guest. His comic timing is flawless. Also, he gathers a great team around him, led by the director, Michael Cumming, who has done a superb job.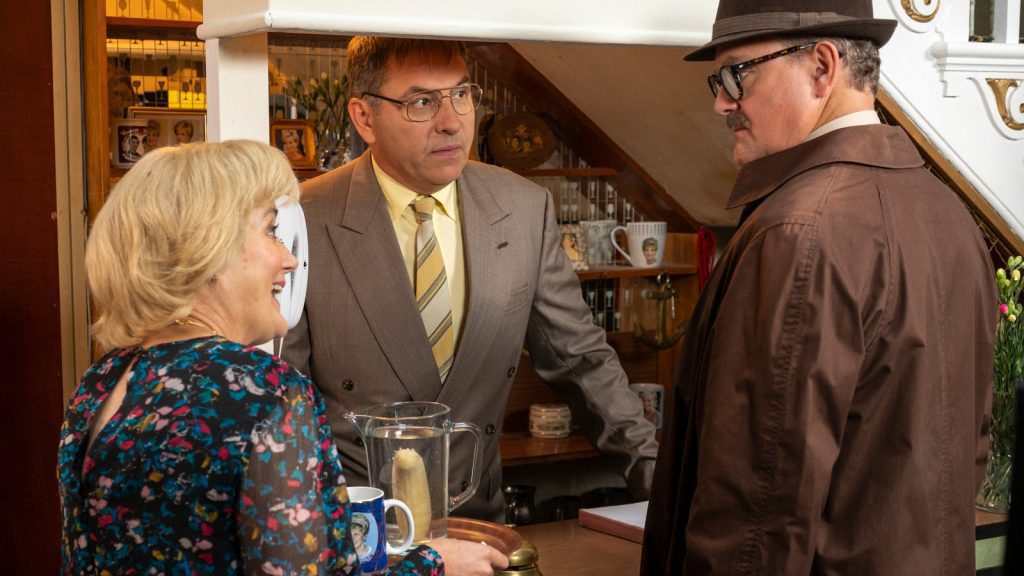 Why do we Brits love the seaside so much?
Throughout my childhood, the seaside was where the nation went for a day out or a week's vacation. "Abroad" was a foreign country. Literally. Then flights got cheaper, I guess. In its own quirky way, Sandylands celebrates the English seaside holiday… which is alive and well and living near the sea.