On the Record
Posted on: 26th Jan 2017
Thanks to anyone who has bought stuff from...
Read more
Posted on: 25th Jan 2017
The BBC's Head of Values Ian Fletcher (Hugh...
Read more
Recent Media
Interview by Kate Salter
I suppose you could say I was born in Paddington. My mother and father...
Read more
The W1A star on the BBC, Donald Trump, and cleaning loos as a teenager
It's a strange and unsettling experience to wander past people working...
Read more
New Arrivals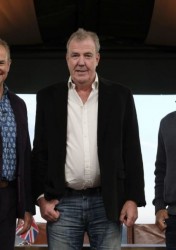 On 22nd Dec 2017 (UK), 22nd Dec 2017 (USA)
Hugh's Past Projects Archive
A full and accurate archive of all of Hugh's previous work
Hugh Bonneville has been working on TV, film and theatre projects since 1986. Visit the date ordered past projects archive to see for yourself what Hugh has been up to since then.
View Hugh's Past Projects
Give to charity at no cost to you
with hughbonneville.uk
Hugh supports a number of charities and in addition to raising their profile he directly raises money through your purchases on Amazon via this site at no extra cost to you!
Go to Amazon.co.uk
Go to Amazon.com